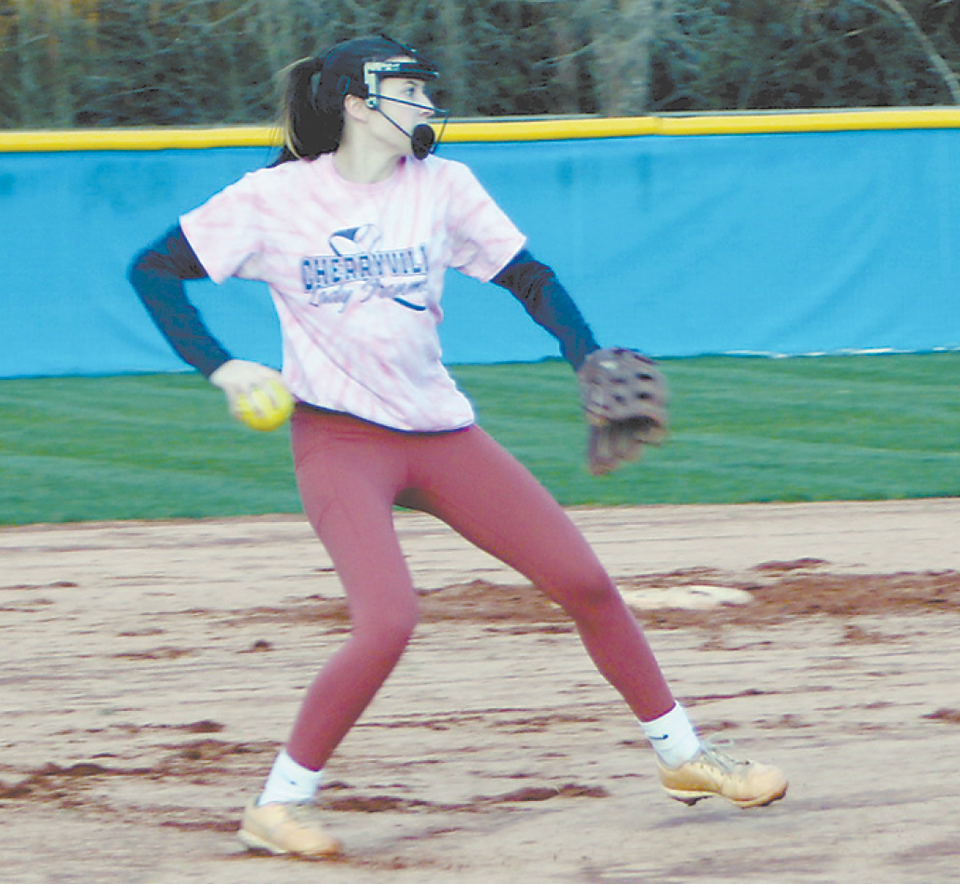 CHS softball team gets in skill drills before practices start in earnest
by MICHAEL E. POWELL
Editor
michael@cfmedia.info

Well, folks. It's that time again; the time all you Cherryville Lady Ironmen softball fans have been earnestly waiting for – time for the Lady Ironmen softball team to get out on the CHS softball field again and start honing those skills with bat and glove.
The ladies worked hard last week on the mound, behind the plate, on the plate, and out on the big green and brown diamond-shaped spot of local softball heaven in anticipation of another stellar year of Lady Ironmen ball playing!
That said, on Tuesday, Feb. 14, head softball coach A.J. Henley, along with a few of his assistant coaches, and a smattering of players, came out onto the CHS field, braving the cool weather in order to get in a couple of skill drills prior to them being able to start official practices and begin their season.
Coach Henley and his assistants put the ladies through their paces as Coach Henley hit them a couple of shots in varying places in the field, watching to see how they did after being away for almost a whole year from playing. Coach Williams gave the ladies their instructions and directions for ball handling out in the infield while coaches Walls
Expect to see a number of familiar faces when the season starts up in earnest this month, along with a good crew of newer young ladies who are coming out to play for Coach Henley for their first time in high school. He also noted they have been out doing a few of these skill sets earlier in anticipation of the season's start of actual practice and this was just one of many the young ladies have been at.
"I don't have any seniors on the team this year at all," noted Coach Henley.
Henley had a couple of his assistants on the field with him last week: AC's Ron Walls, Jeff Williams, and Bailey Scronce were all there to help him and to dole out coaching advice to the young ladies who will comprise this year's Lady Ironmen.