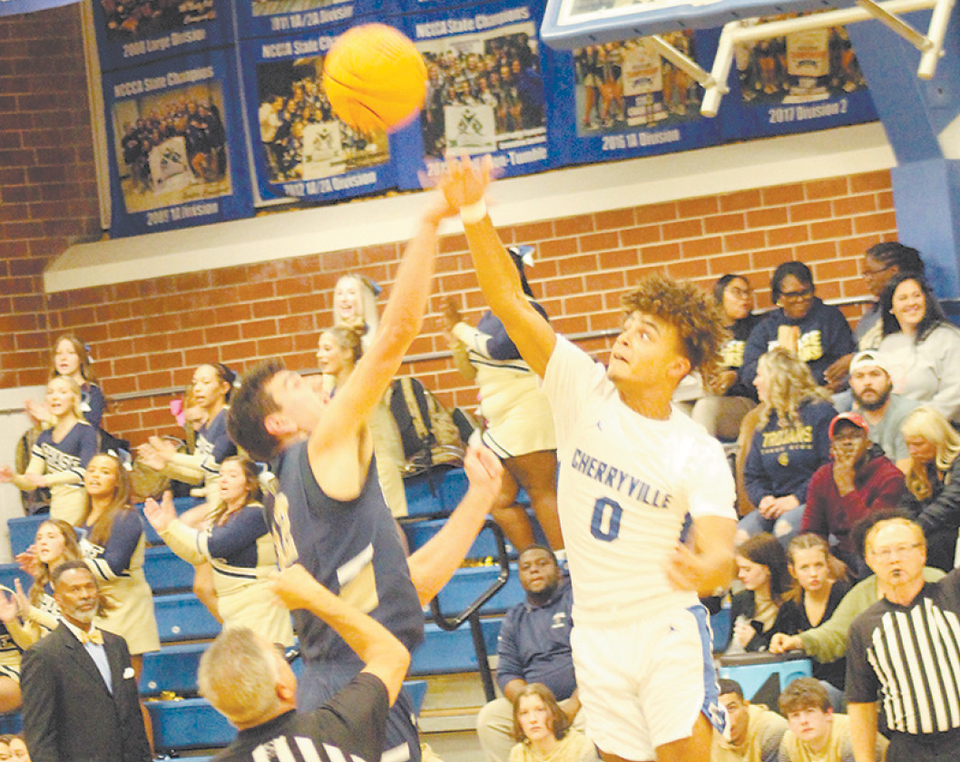 Visiting Trojans teams no match for Ironmen hoops teams
by MICHAEL E. POWELL
Editor
michael@cfmedia.info
All three visiting Chase Trojans basketball teams were unable to deter the three Ironmen teams in matches as the CHS men and women headed into the Thanksgiving season. The CHS JV squad defeated the Chase JVs 26-21 in action last Tuesday, Nov. 21, before the break.
Up next were the Lady Ironmen, coached by Carrie Dalton and Callie Hahn. They downed the Lady Trojans easily by a score of 49-8. High scorer for the Lady Ironmen in this one was Krista Davis with a whopping 29 points! Next up were Faith McDowell and Raylei Gidney with six points apiece.
Four CHS ladies had two (2) points apiece; they were Evionna McDowell; Laila Davis; Ceniya Powell; and Taylor Digh.
In men's court action, the 2023 CHS Ironmen men's team downed the Trojans of Chase by a score of 77-28.
High scorer for the CHS men was Rayshawn Sewell with 12 points. Next up Chance Hunt with 10 points, followed by Andron Patterson with 9 points and Darrien Floyd and Isaiah Champion with 8 points. With six points apiece in the game were Ironmen Jordan Lowrance, Nate Bookout, Darius Pullen, and Talon Dalton. Paxton Pruett and Amir Starr rounded things out with 4 points and 2 points respectively.
The Ironmen teams played the Zebracorns of North Carolina School of Science and Mathematics, or NCSSM, on Tuesday, Nov. 28, at Nixon Gym, at 6 p.m. 
(Additional info by Susan L. Powell)