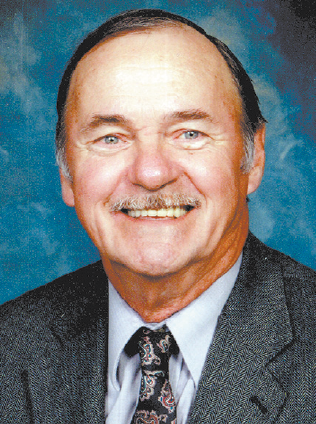 Harrill R. Ellis
CHERRYVILLE – Mr. Harrill Ross Ellis, 83, passed away on Sunday, Aug. 14, 2022 at CaroMont Regional Medical Center in Gastonia.
Mr. Ellis was born on Dec. 17, 1938 in Cleveland County, NC, a son of the late Miller Ross Ellis and Ella Gertrude McSwain Ellis. He was retired from textiles. Mr. Ellis was a member of Bethel Baptist Church in Lincolnton where he served as a deacon, and he also served in various other capacities at the church. He also volunteered with Scout Troop Pack 72 in Lincolnton.
In addition to his parents, he was preceded in death by a son, Donald Ellis; two brothers, Herbert Ellis and Billy Joe Ellis; two sisters, Vernie Bess and Louise Ward; and a stepdaughter, Karyn Jean Williamson.
Survivors include his wife of 12 years, Jean Lancaster Ellis of the home; two daughters, Nicki Huntsinger and husband, Rev. Douglas Huntsinger of Elgin, SC; Jodi Parker of Shelby; one stepdaughter, two stepsons and numerous grandchildren, great-grandchildren, and several nieces and nephews.
Funeral services were held at 6 p.m., at Bethel Baptist Church in Lincolnton on Thursday, Aug. 18, 2022. The Rev's. Rick Hensley and Richard Jenkins officiated. Burial was private.
Memorials may be made to St. Jude Children's Research Hospital, 501 St. Jude Place, Memphis, TN, 38105, or to Bethel Baptist Church Youth Fund, 200 Bethel Church Rd., Lincolnton, NC, 28092.
A guest register is available at www.stameycherryvillefuneralhome.com.
Stamey – Cherryville Funeral Home & Cremation Service served the family of Mr. Ellis.