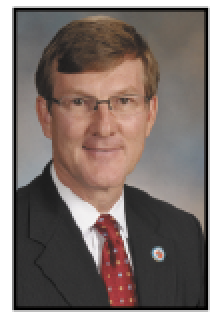 Gaston Schools' Superintendent Booker makes first day of school rounds
by MICHAEL E. POWELL
Editor
michael@cfmedia.info
On Monday, Aug. 23, as many thousands of Gaston County School students and their teachers were enjoying their first day back to school, Todd Hagans, Chief Communications Officer for Gaston County Schools noted the school superintendent was doing the same.
In a recent media release, Hagans said, "Superintendent of Schools Dr. W. Jeffrey Booker spent the first day (Monday, Aug. 23) stopping by schools to greet students and staff.  He started at W.A. Bess Elementary in Gastonia where he talked to several teachers, observed students settling into first- and second-grade classrooms, and welcomed a group of kindergarteners to school for the very first time. By lunchtime, Booker had visited seven schools."
Said Dr. Booker, "It was great seeing the students arrive at school this morning. Everyone was positive and upbeat and ready to begin a brand-new school year. We know that we will face challenges this year because the pandemic is ongoing, but our hope is that this school year will be as normal as possible for students and teachers."
He continued, "The first day of school is a time when the slate is wiped clean, and everyone gets a fresh start. Our teachers are prepared to help students build on what they learned and accomplished last year, and they are going to do everything they can to make sure our students grow and thrive in the year ahead."
Hagans noted Dr. Booker said he wanted to thank the teachers and parents for all
they have done to prepare Gaston School students for that al-important 'first day of school'.
"We like to say that opening day is the most exciting day of the academic year, and we saw a lot of excitement and enthusiasm (that) morning that we hope will carry all the way through to the last day of school on June 1, 2022" said Dr. Booker.
Hagans said it is Booker's goal to visit all 56 schools in the Gaston County school district during the first two weeks of school.